Navy Jersey Asymmetric Side Slit Tunic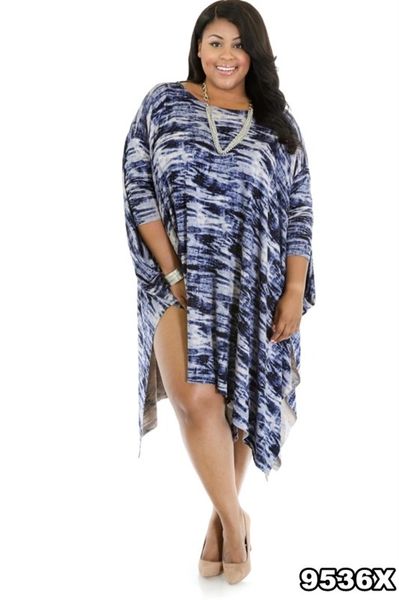 Navy Jersey Asymmetric Side Slit Tunic
Navy Jersey Long Sleeve Asymmetric Side Slit Tunic

This tunic is made of very soft material. It is very loose fitting and can be dress up or down and worn as a dress or top depending on how daring you are!
95% Rayon,  5% Spandex
Size Chart: 1X (14-16), 2X (16-18), 3X (20-22)
Note: The sizes fit very generous. Fuchsia color only shown to show back view of tunic. Product ONLY available in Navy.
Reviews