Shimmer Knotted Front BodyCon Dress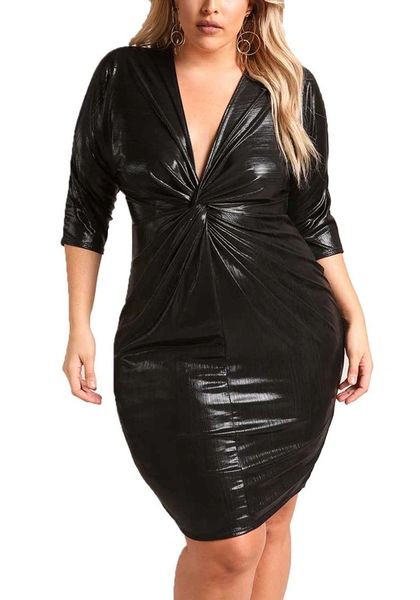 Shimmer Knotted Front BodyCon Dress
The perfect holiday dress! A shiny and flawless bodycon dress featuring a stretchy metallic bodice.  This dress features a flattering twisted front, 3/4 sleeves and plunge neckline, sexy exposed sleeves and form fitting stretch. 
Content: 96% Polyester  4% Spandex
Size Chart: 1X (10-12), 2X (14-16), 3X (18-20)
Note: Model is 5'11" with a 42" bust, 35" waist, and 49" hips. She is wearing a size 2X. 
Reviews